TSOA Names New Leader in Tag & Title Department
Woodstock, GA – (May 18, 2021) – TSOA, Transport Solutions of America (TSOA), a leading vehicle transport company focused on servicing the fleet industry of North America, names Christopher Battista as its new Tag & Title Department Leader.  
Meet TSOA's newly appointed Tag & Title Team Lead Chris Battista. Chris joined TSOA 2.5 years ago as an associate in our Tag & Title department. He moved into our driver call center to work our help desk, devoted to handling driver needs every day. We recently promoted Chris to manage the team and processes in Tag & Title. Chris hails from a 17-year retail background bringing people, finance and process expertise to TSOA.  
In his spare time, Chris and long-time partner Brittany enjoy pretty much anything they can get into in the outdoors. He's an avid fisherman, loves camping as well as spending time working on his 1963 Ford Galaxie. Chris also plays the guitar and engages in photography as a hobby.  
When asked why he joined TSOA, Battista commented, " I look at my work time as an investment. The owners at TSOA were clients of mine for years before coming to work here, so I knew they ran the type of organization in which I wanted to invest myself. For me, it is more rewarding to work for People, than for "a company", and TSOA is full of good people". That said, Chris fits right in here at TSOA! We look forward to the improvements Chris will make to enhance our client's experiences.  
About Transport Solutions of America 
Founded in 2006, Transport Solutions of America (TSOA) is a full-service drive-away company with a specialty in servicing the fleet industry across North America.  The company transports all types of assets, including service vehicles, cars, light duty vehicles, heavily upfitted medium-duty/heavy-duty, and HAZMAT service vehicles.  As a family-owned company, TSOA takes pride in offering personal, customized service to each client. Its simplified online ordering process, instant quotes, state-of-the-art tracking and logistics systems, and instant delivery notification ensure a smooth process from start to finish. TSOA's drivers are located throughout North America and meet rigorous safety and compliance standards. For more information on Transport Solutions of America, contact 866-374-0483 or visit www.TSOA.com.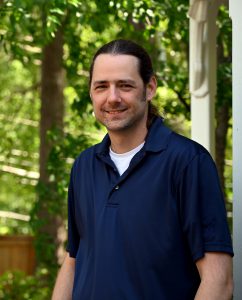 Media Contact:
TSOA, Transport Solutions of America
Erin Gilchrist Rugg
614-579-6487 or egilchristrugg@tsoa.com