TRANSPORT SOLUTIONS OF AMERICA, UPFITTER DIVISION SELECTS DRIVER OF THE QUARTER
Woodstock, GA – (April 20, 2021) – TSOA, Transport Solutions of America, a leading vehicle transport company focused on servicing the fleet industry of North America, announces its 2021 Q1 Driver of the Quarter, Upfitter Division. Drivers are selected based on safe driving miles, DOT compliance, vehicle care, compliance with vehicle condition reporting and other required TSOA and client documentation. TSOA recruits, trains and manages drivers in a unique way that provides an exceptional customer experience each and every time. "Our drivers are the key to our success so we make sure they are poised to meet all of the customer needs. Our driver recognition program is designed to award drivers for making our customer experiences memorable. Therefore, we show them we care through excellent pay, training, communication and recognition." said Tim Williamson, TSOA's Founder and CEO. 
TSOA is proud to recognize driver Lamar Jones as its 2021 Q1 Driver of the Quarter, Upfitter Division. Lamar started with TSOA about a year ago. Lamar is being recognized for quality, safety, compliance and his excellent attitude. "Lamar is working on getting his CDL, is a great communicator, is timely and flexible, and always goes the extra mile" said Troy Bryant who manages TSOAs upfitter division. When awarded, Lamar commented, "I started with TSOA last summer after being laid off from my 18-year position. The TSOA family has allowed me to take care of my family and find a new stable career! Great staff and great drivers!" Lamar will receive a monetary award for his achievements. Congratulations Lamar!  
About Transport Solutions of America 
Founded in 2006, Transport Solutions of America (TSOA) is a full-service drive-away company with a specialty in servicing the fleet industry across North America.  The company transports all types of assets, including service vehicles, cars, light duty vehicles, heavily upfitted medium-duty/heavy-duty, and HAZMAT service vehicles.  As a family-owned company, TSOA takes pride in offering personal, customized service to each client. Its simplified online ordering process, instant quotes, state-of-the-art tracking and logistics systems, and instant delivery notification ensure a smooth process from start to finish. TSOA's drivers are located throughout North America and meet rigorous safety and compliance standards. For more information on Transport Solutions of America, contact 866-374-0483 or visit www.TSOA.com.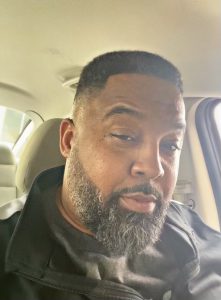 Media Contacts:
TSOA, Transport Solutions of America
Erin Gilchrist Rugg
614-579-6487 or egilchristrugg@tsoa.com