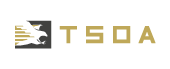 Woodstock, GA – (September 14, 2021) – Transport Solutions of America's (TSOA), the premier drive-away company serving the fleet industry in North America, introduces Melanie Gummer as part of its Meet the Team series. Melanie is a Storage Specialist and plays an integral part in the day-to-day operations for TSOA. The storage function provides a place for vehicles to layover to meet client's specific needs.  
Melanie has been part of the TSOA team for five years, starting in the Invoicing Department before moving to Billing and finally transitioning into Storage. She describes her primary role at TSOA as managing the vehicle storage orders from start to finish. This includes the billing and accounting functions as well as initiating contracts and accounting for keys and the condition of the vehicles. "Without going into too much detail, a typical day starts with checking after-hour emails from the previous day, updating my spreadsheets with any new statuses. The balance of the day is spent collaborating with other internal departments on storage order statuses as well as assigning locations to new orders", described Gummer. Melanie believes her ability to multitask plays a huge role in her success as Storage Specialist.  
When asked what Melanie loves about working for TSOA, she shared, "Working for TSOA is challenging, in a good way.  Every day is practically a new day.  While I might do the same thing most days, it is for new customers and in different areas of the countries." When not at work, Melanie enjoys visiting her family in England and spending time with her horse. Melanie shared, "While I do love my husband, I am most passionate about my horse, Trooper.  He is like our child and has been so exciting to have in our lives.  We hope to one day keep him on our own small farm." Thank you, Melanie, for all you do to make TSOA a great place to work and for providing exceptional client experiences each and every day!  
About Transport Solutions of America  
Founded in 2006, Transport Solutions of America (TSOA) is a full-service drive-away company with a specialty in servicing the fleet industry across North America. The company transports all types of assets, including service vehicles, cars, light duty vehicles, heavily upfitted medium-duty/heavy-duty, and HAZMAT service vehicles. As a family-owned company, TSOA takes pride in offering personal, customized service to each client. Its simplified online ordering process, instant quotes, state-of-the-art tracking and logistics systems, and instant delivery notification ensure a smooth process from start to finish. TSOA's drivers are located throughout North America and meet rigorous safety and compliance standards. For more information on Transport Solutions of America, contact 866-374-0483 or visit www.TSOA.com.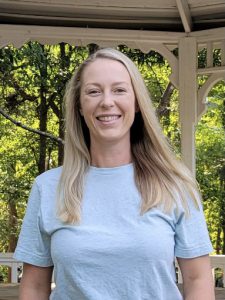 Media Contact: Erin Gilchrist Rugg, egilchristrugg@tsoa.com, 614.579.6487