Woodstock, GA – (September 24, 2021) – Transport Solutions of America's (TSOA), the premier drive-away company serving the fleet industry in North America, introduces Rhonda Eaton as part of its Meet the Team series. Rhonda is a Tag and Title Clerk and plays an integral part in the day-to-day operations for TSOA. The Tag and Title function provides initial title and licensing registration, inspections/decals, and temporary tags for our client's vehicles.  
Rhonda has been part of the TSOA team for eight years, all of which she's worked in Tag and Title. Prior to TSOA, Rhonda worked in vehicle dealerships performing these same functions. A typical day for Rhonda includes preparing all things tag and title based on our client's needs.  She described her days simply as "very busy"! Rhonda believes that being loyal, dependable, knowledgeable, and willing to do whatever is asked of her are the keys to her success. She also shared that the Tag and Title function makes way for many vehicle moves obtained at TSOA.  
When asked what Rhonda loves about working for TSOA, she shared, "It feels like family." When not at work, she enjoys time with her family. She and husband of 22 years, Chris, have two grown children and three grandchildren. They love camping, doing yard work and really anything in the outdoors. Thank you, Rhonda, for all you do to make TSOA a great place to work and for providing exceptional client experiences each and every day!  
About Transport Solutions of America  
Founded in 2006, Transport Solutions of America (TSOA) is a full-service drive-away company with a specialty in servicing the fleet industry across North America. The company transports all types of assets, including service vehicles, cars, light duty vehicles, heavily upfitted medium-duty/heavy-duty, and HAZMAT service vehicles. As a family-owned company, TSOA takes pride in offering personal, customized service to each client. Its simplified online ordering process, instant quotes, state-of-the-art tracking and logistics systems, and instant delivery notification ensure a smooth process from start to finish. TSOA's drivers are located throughout North America and meet rigorous safety and compliance standards. For more information on Transport Solutions of America, contact 866-374-0483 or visit www.TSOA.com.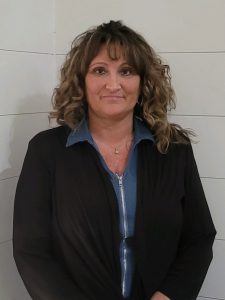 Media Contact:  Erin Gilchrist Rugg, 614-579-6487, egilchristrugg@tsoa.com